I hate being a mom.
I'll never forget the moment I admitted that to myself out loud. It was 2AM and I had only slept for 45 minutes that whole night. I was sitting in my bed as my 12-week old son was crying and I was crying, begging him to sleep. I started questioning if I had made the right decision to become a mom. I kept waiting for that that magical baby bliss to hit like you see in the movies and on social media. Instead, everything was falling apart- my marriage, my life, and my strength to make it through another day.
I loved my son, but I started thinking maybe he deserved better than me. I was so ashamed for even thinking that way. I never told anyone.
My son, Andrew, was born 7 weeks premature. While it was unexpected, it was nothing my husband and I weren't prepared for. We're both very Type-A people, so we had taken all of the classes, read all of the books, and had our nursery ready to go.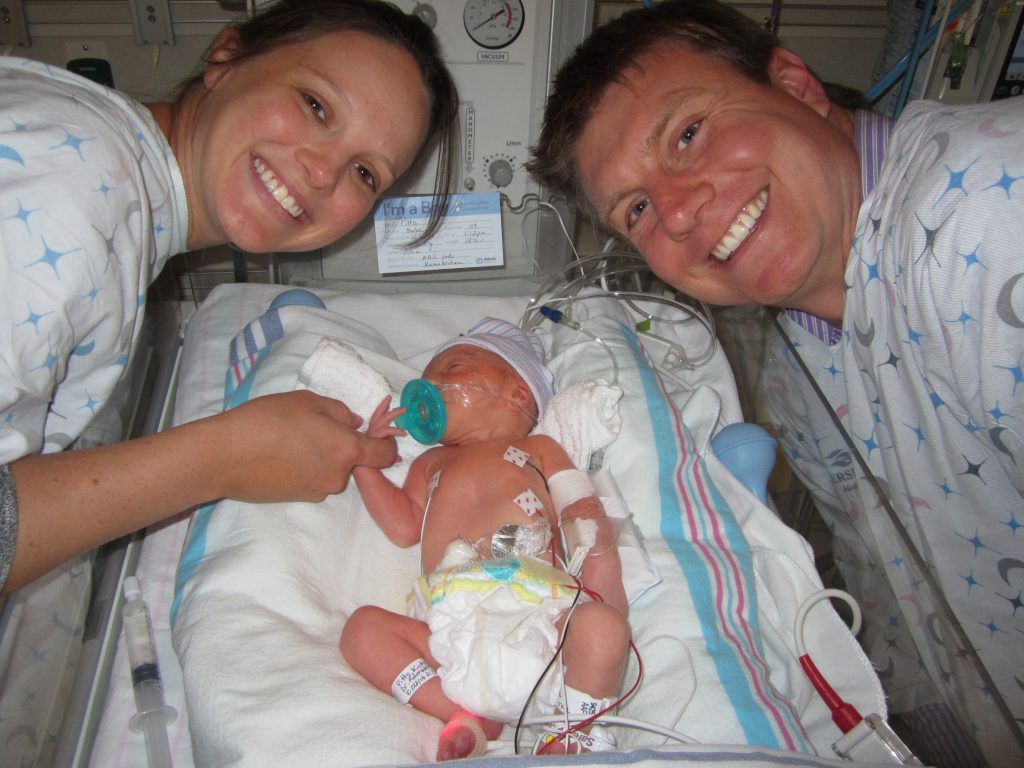 We were prepared.
Until we weren't… The truth is my husband and I knew nothing about infants and sleep. We figured they're babies – babies sleep. I mean, they have to eventually… Right?
Wrong!
The night that I lied awake crying as my baby cried was my breaking point. Fortunately however, that breaking point ended up being the very foundation of which I rebuilt my life upon.
Looking back, it's the moment I can point to now and say that's when it all changed.  That's when I decided ENOUGH WAS ENOUGH. I was absolutely determined to find a solution because I knew I couldn't live that way any longer.
The morning after my meltdown, I started researching everything I could find on the topic. Eventually, I came across a resource that taught me the importance of teaching our son independent sleep skills. I decided to try it out and while the first few nights weren't easy, it ended up being the best thing I could have ever done for our family. Soon after, my son's demeanor changed into a happy little boy, my husband and I were happier, our marriage was better, and everyone was sleeping. Best of all, I fell in love with being a mom!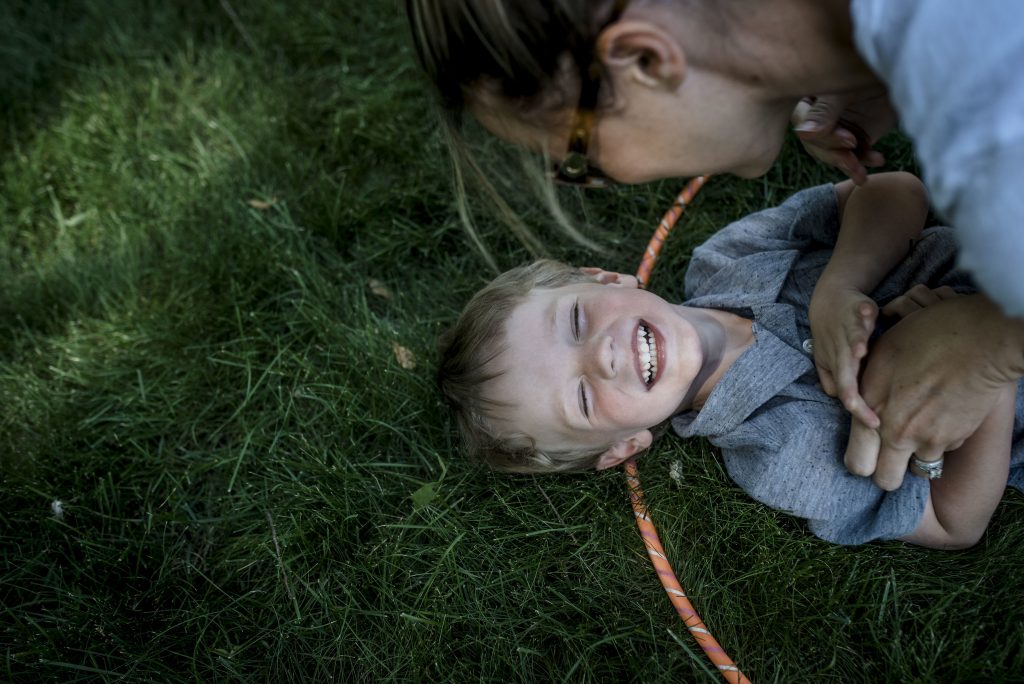 The thing people need to understand is that sleep is not a luxury. It's a necessity. I mean… there's a reason why sleep deprivation is used as a torture technique! We need our sleep.
Being tired is not a badge of honor and just because you're a mom, doesn't mean you should accept never sleeping again. There's a misconception that by choosing to become a mom, you are consenting to be tired all the time – and it simply doesn't have to be that way. In fact, you can't be a good mom, or a good wife, or even good to yourself when you're not sleeping.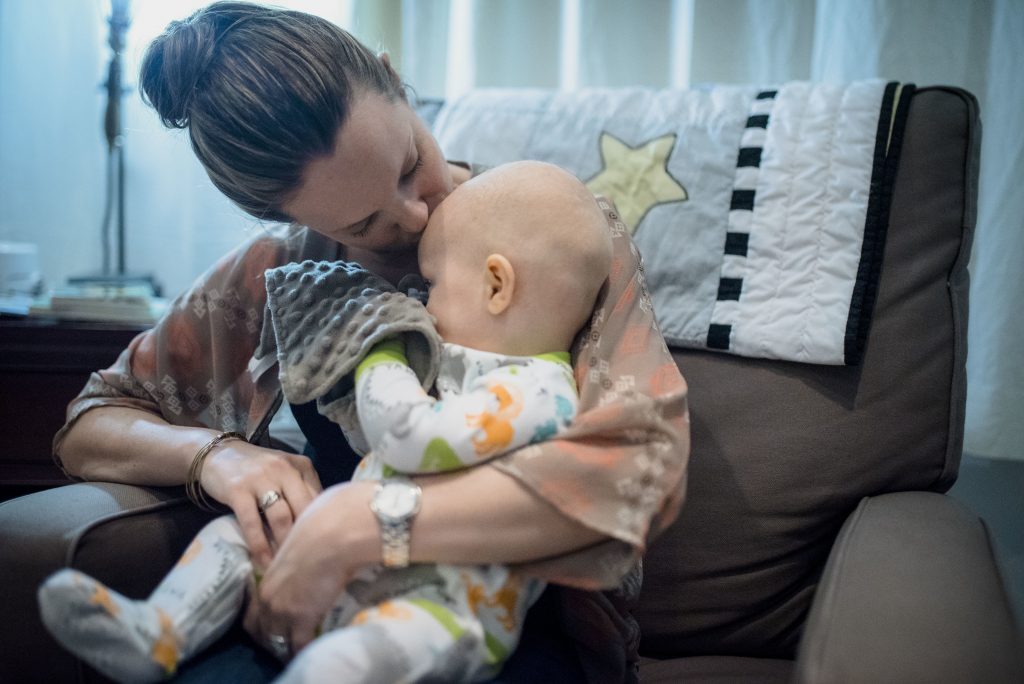 I became an entrepreneur by accident.
I became an entrepreneur because I was looking for the solution to a problem, and once I found it, I knew I had to share it with the world. Thus, my company Sleep Wise Consulting was born.
The service I provide is not a magic secret. Rather, it's a custom plan we create for each family, tailored to their baby's needs. The first step of the process is to have the parents fill out a detailed questionnaire which helps us to get an in-depth look at the problem. Then we work with the family and put together a detailed 7-page plan for them to follow. But the most important piece of what we do and what makes us successful, is our follow-up support.
We stay with each family for 2-3 weeks until the baby is sleeping really really well. So far we've worked with over 1200 families and we've never met a baby whose sleep we couldn't improve.
There's always a learning curve.
Just like with being a new mom, theres a learning curve when starting your own business.  In both cases, your best chance at being successful is to have effective and repeatable systems in place so everything runs smoothly.  That's why I use 17hats to manage my business. It's the best virtual assistant you could ever have. 17hats has truly made it possible for me to do it all – to be a successful business owner, a great mom, and still get my sleep.
The moral of the story is this: Don't ever let anyone tell you, you can't have it all. You can, and you don't have to compromise.
You just need to have the right tools in place to be successful. The more you're able to control the chaos in your life and minimize your stress, the more likely you'll be able to sleep easy at night…
and keep dreaming.
—
Katie Pitts • Sleep Consultant • Business Owner • St. Anne, IL
*To learn more about Katie's services visit www.sleepwiseconsulting.com