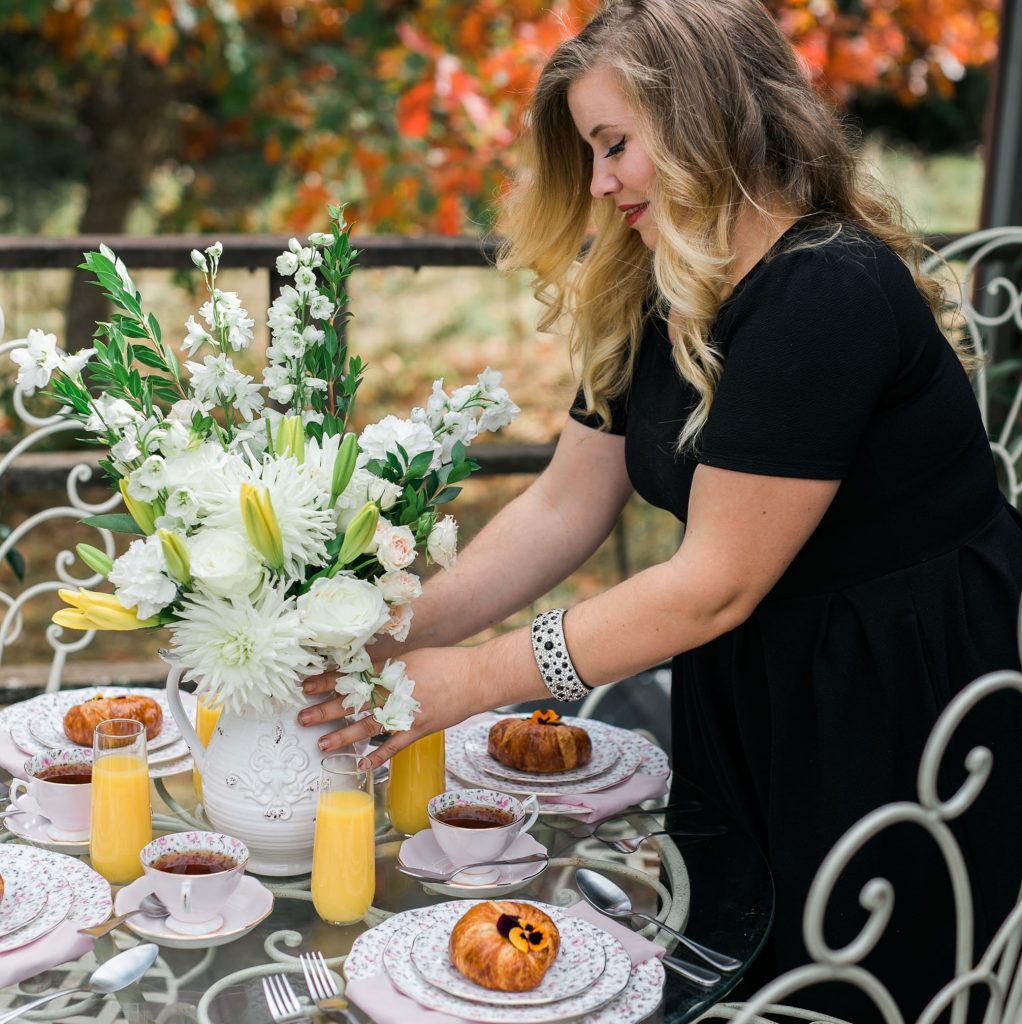 Flowers bring people joy. I think that's what inspires me the most about my career as a floral designer.  In fact, many studies have been done about the benefits of flowers. One such study discovered that offices with fresh flowers and plants in the workspace had more creative solutions to problems, whereas offices without them were actually less creative with troubleshooting.  Another study showed  that people who received flowers and/or plants during a time of grief actually had less severe symptoms and a shorter grieving period than those who did not. Knowing how much flowers brighten up the lives of others is what keeps me motivated, even during my most challenging days.
Because just like flowers, my business has also gone through periods of growth and blossoming, and  periods where it's needed to be re-planted, watered, and brought back to life. 
But let's start from the beginning…
My Roots
I've been arranging flowers and plants since I was a little girl. My mom was a single mother of four, so growing up, my siblings and I would help her make wreaths during the holiday season in order to sell them and make a little extra Christmas money.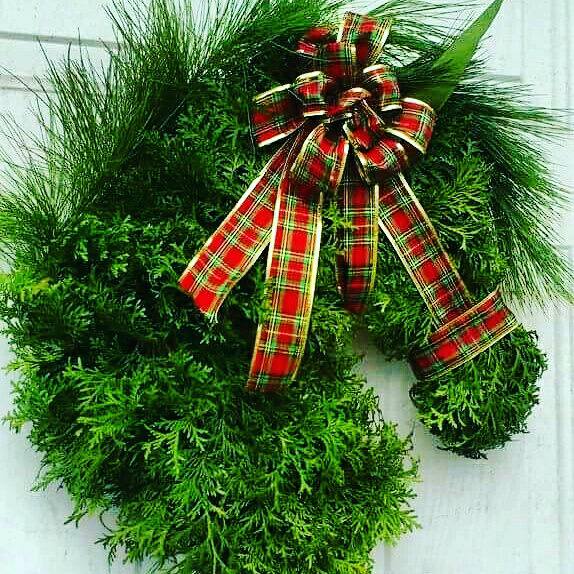 After college, I explored a few different career paths but ultimately, I went back to my roots and  decided to open my own flower shop. 
Planting The Seed
When I first started my own small business, I was at an all-time high. I was excited about all the perks my career would offer. I loved that I would have a ton of creative freedom working with so many options, colors, and textures. I loved knowing that no two days would be the same – I've always enjoyed wearing multiple hats and can handle pretty much any task thrown my way.  Lastly, I loved that I would be meeting new people all the time and get to be a part of something as beautiful and special as their wedding day.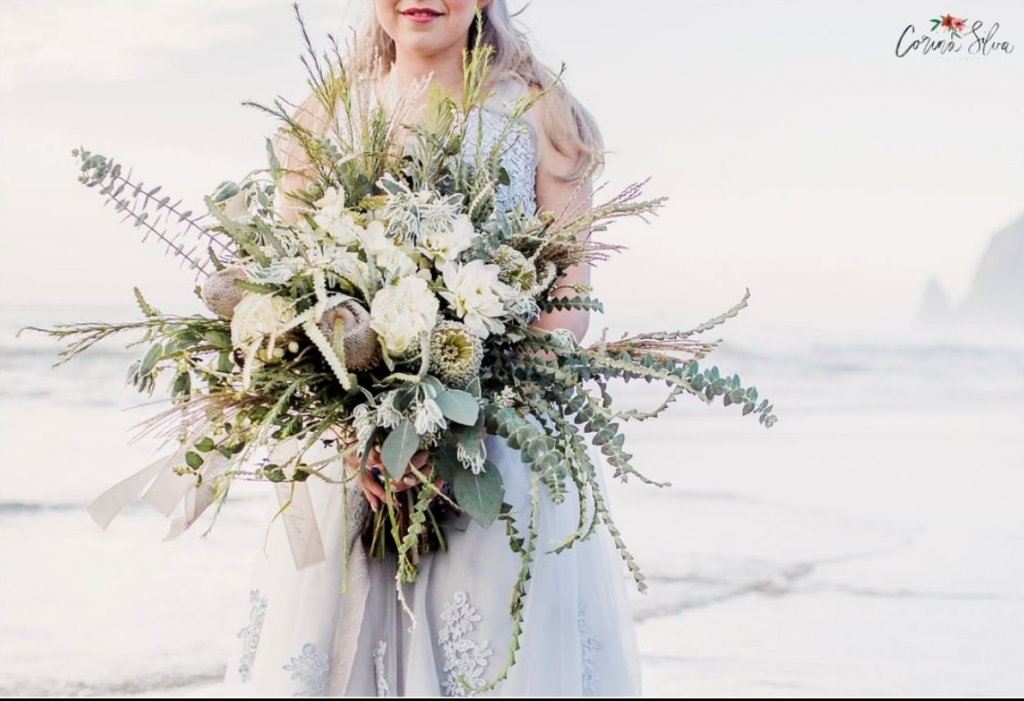 The Drought
Of course, perception is always different than reality. A "flexible schedule" soon turned into 90-hour-work-weeks. I quickly came to realize that the time I spent actually making flower arrangements was pale in comparison to the time I spent on all of the other administrative tasks in managing my business. Between running my website, responding to leads, all the back and forth communication with clients, bookkeeping, and the gazillion other things that needed to get done, I was spread extremely thin.
Everyday became a constant battle trying to squeeze it all in. At night, I'd sit at my computer and attempt a Hail Mary to try and get a blog post up as my eyes would practically force themselves shut.
But day after day, I kept pushing through – telling myself I had it all under control and that I was NOT a quitter. And then… Valentine's Day happened. It's a holiday that so many people love but for a florist who's a one-woman-show,  stressful is an understatement. And this one Valentine's Day in particular is what ultimately broke me.  I knew I couldn't lie to myself anymore. It was time for me to admit defeat and face the truth: I was completely overwhelmed and exhausted.
I had reached the point that many first time business owners and entrepreneurs often do: burnout. I knew I couldn't continue running my business the same way. It was pure chaos.
Sometimes when you turn your passion into a business it steals the joy from your passion if it's not done properly. I learned the hard way that the key to running a successful business is having systems in place. My flower arrangements were not the issue, it was the way my business was arranged that ultimately lead to my downfall.
Beginning to Blossom
Finding 17hats was the solution to all my problems. It has given me HOURS of my time back. Now, all of the administrative tasks in my business are automated which allows me to get everything done that I need to in a day. I have workflows in place that send automatic reminders to my clients 72 hours before their meetings.
Thanks to 17hats, I don't even have to remember my meetings anymore!
 My new lead workflow is set up so that clients who book with me get an email 4 months before their wedding day saying, "Hey! Can you believe it's only 4 months away?" Then, they continue to get automated emails from me throughout the entire process – saying things like, "Do you need anything?" or "How are you doing on your vendor booking? Do you need referrals? (Which then gives me the opportunity to try and refer out vendors who are also referring me.) Then, I have another automated  checkpoint 3 months prior to their event which sends an email saying, "Let's schedule your final details meeting!" Then my 2 month check-in includes a social media plug with something like, "Don't forget to follow me on Instagram!" 
17hats has made it possible for me to have continuous touch points in  place along the way that don't require me to do ANYTHING! And the best part is, they make my clients feel like a priority,
Blooming
Now I'm able to focus my time on being the best florist I can be. There are a lot of talented florists out there, but I try to set myself apart by creating works of art versus the cookie cutter items you see a hundred times on Pinterest. My passion is designing original floral arrangements, unique custom pieces, and beautiful installations.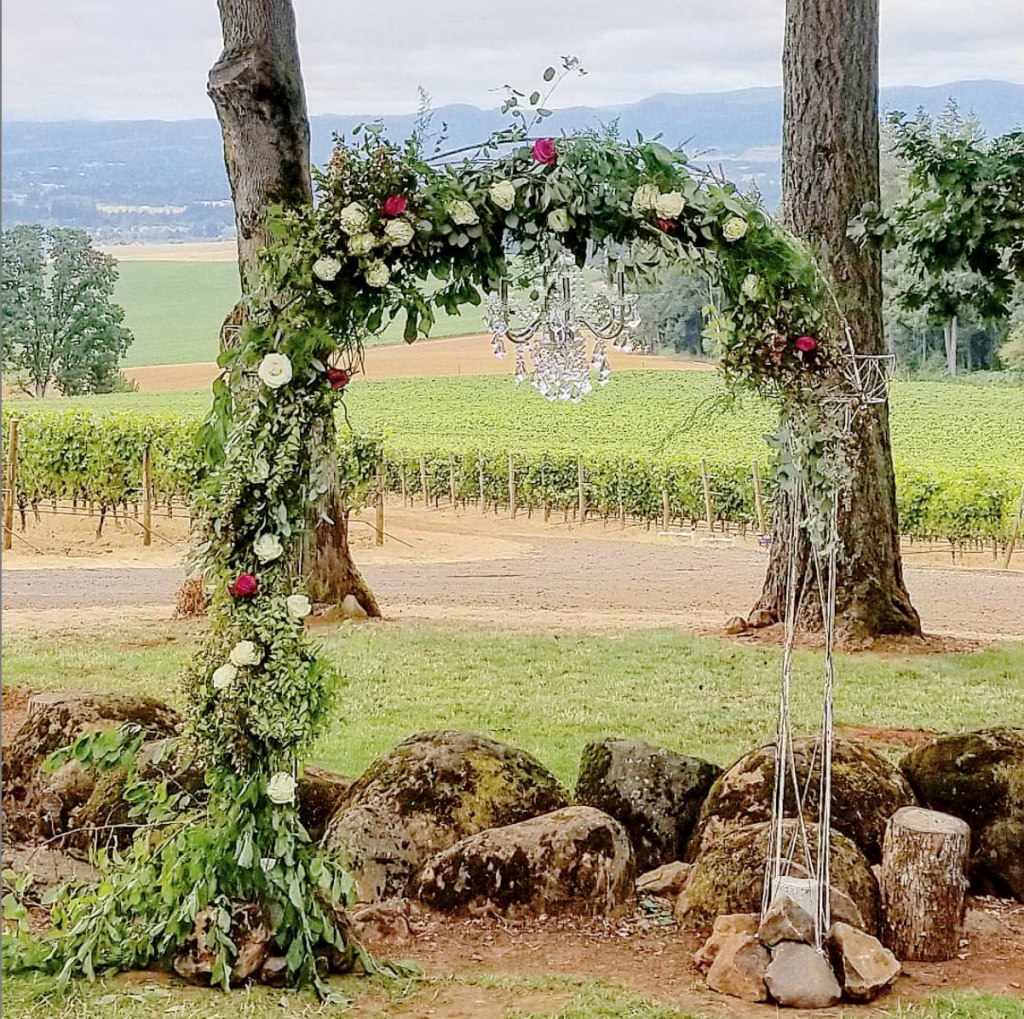 Weddings are nothing like they used to be decades ago. Now they are evolving and couples are really making their day all about them – who they are together, who they are as individuals, and what they want to show to all their loved ones.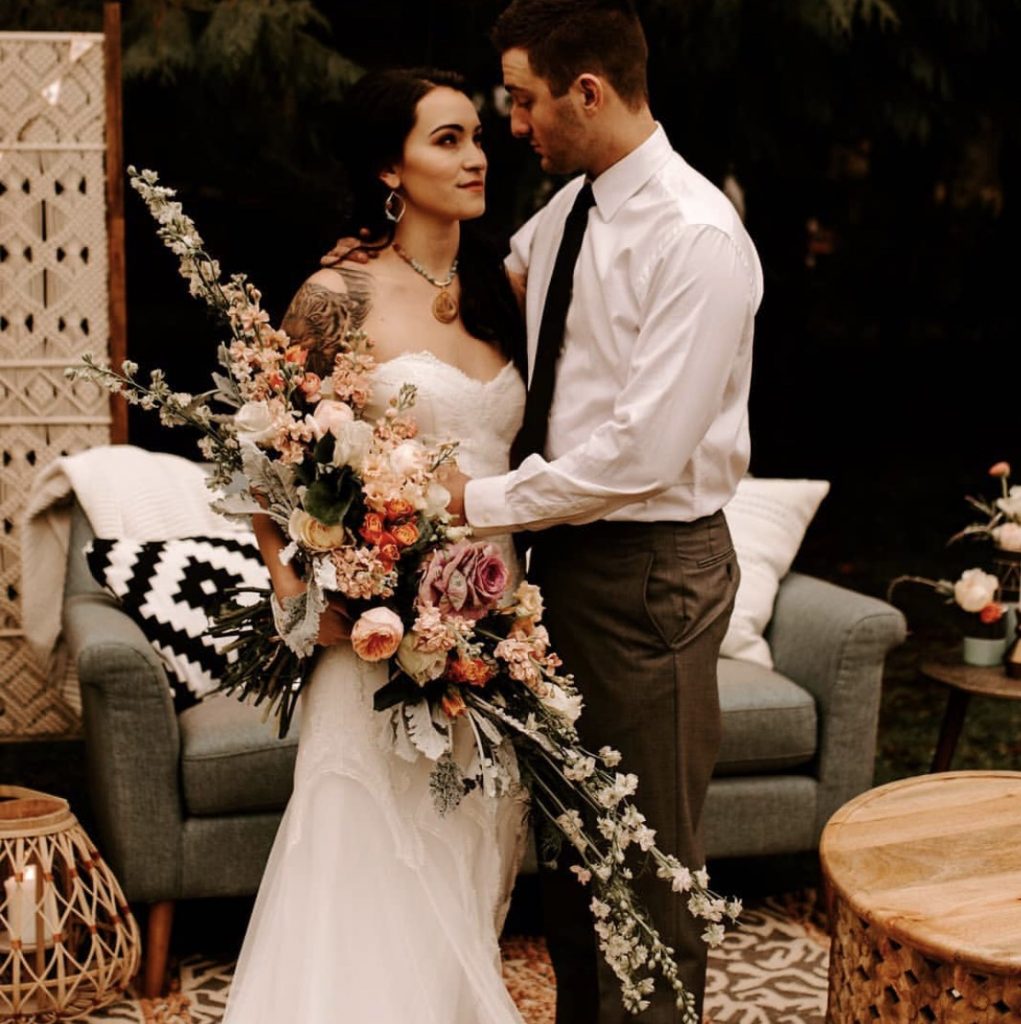 Thus, it's important to me that each one of my clients has something special that was created just for them on their big day – something that will have their guests in awe at how beautiful it is.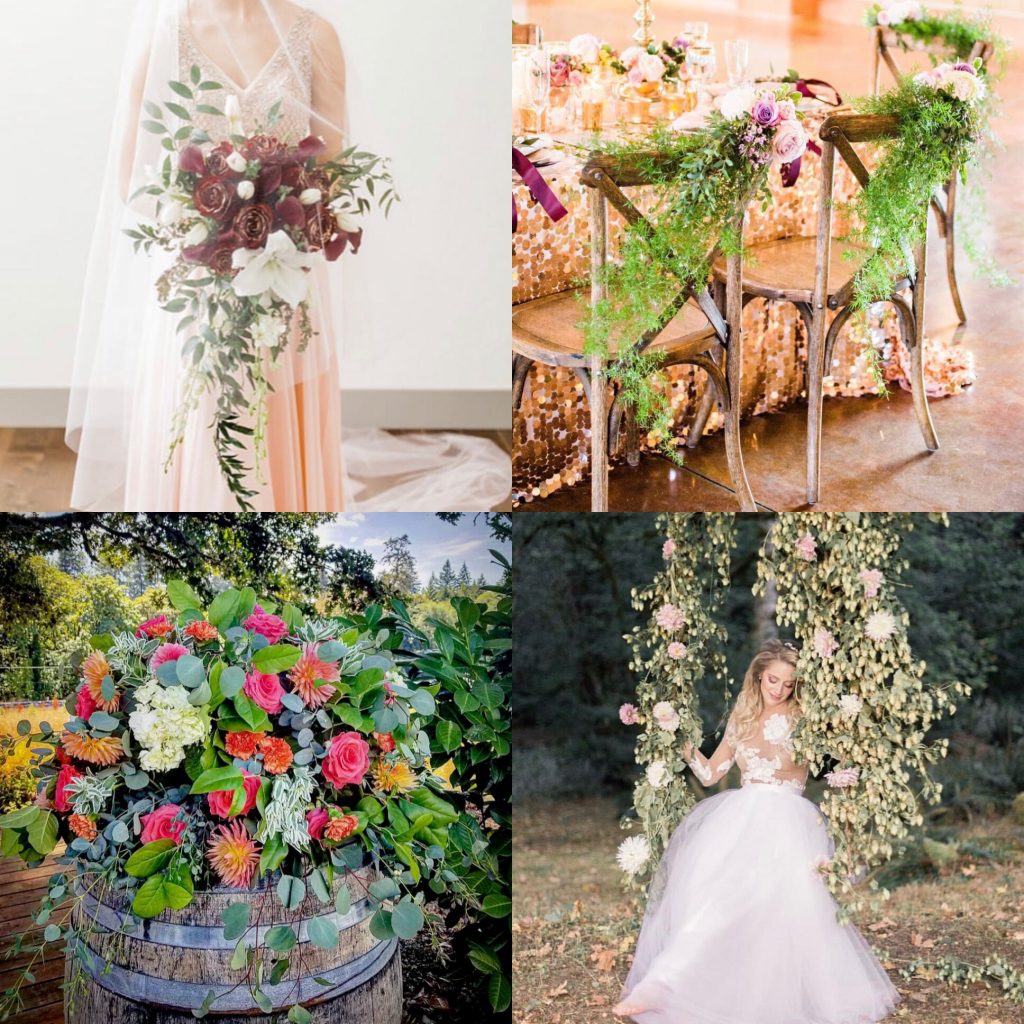 17hats has really allowed my business to bloom.  I guess you could say, they've given me a new leaf in life.
—
Tamara Arredondo • Florist • Business Owner • Milwaukie, Oregon