"I suffered from severe bullying when I was in elementary and middle school. I was pushed down a flight of steps to be left at the bottom with no one around to help me. I have been punched in my stomach by boys and girls that were older and stronger than me.  I remember this one time, my teacher turned her back in class and looked away as 5 kids beat me up. The amount of times I came home with bruises covering my body are too many to count. I remember the cruel words kids would say to me – sometimes those hurt even more than their fists. They made me feel like I was lower than dirt, and I remember thinking that this would always be my life.
I can't tell you when exactly I took the control back, but I know it was towards the end of 8th grade when it finally all stopped. Then my journey of healing began. I went down a couple of wrong paths on the road to finding myself, but today, at 30 years old, I can officially say I have found my way.
I am finally confident in who I am and know that I AM ENOUGH.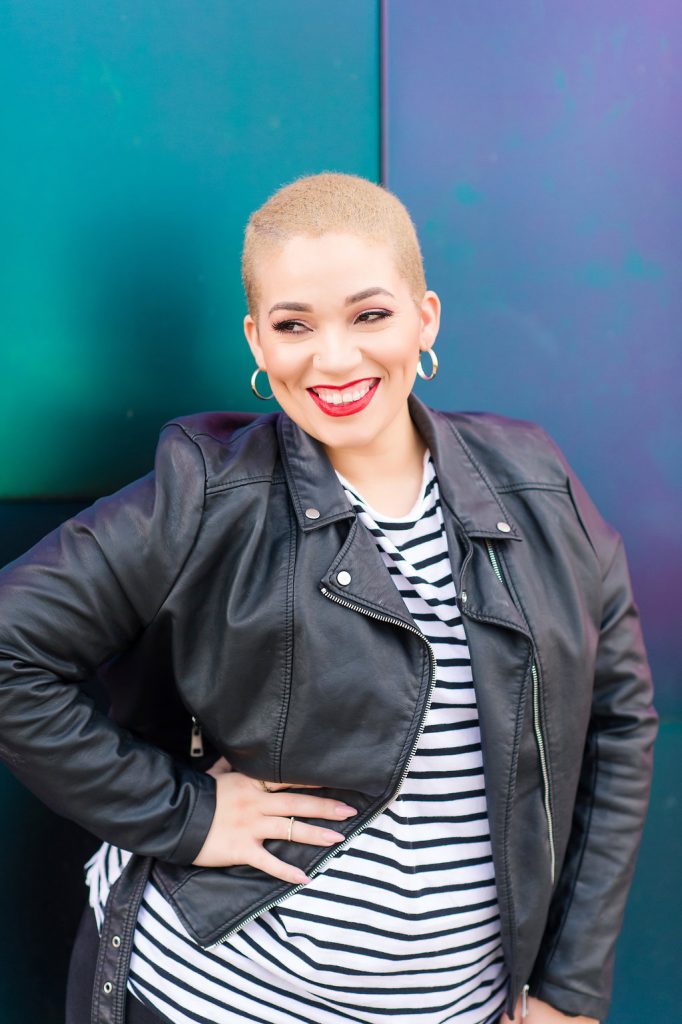 I'm not society's typical definition of beauty. I'm a size 14. I have curves, and yes, I even have rolls and cellulite. But I embrace all of my imperfections because I know I'm beautiful just the way I am. I made the decision many years ago to chose LIFE, and even though those mean kids tried to break me, I made the choice not to let them win.
And yet, while I despise the impossible beauty standards imposed by our culture, I'm a professional makeup artist for a living. I became a makeup artist to EMPOWER women to feel comfortable in their own skin. It's not about trying to change my clients to make them look like someone else – because makeup should be about a feeling, not a mask. I believe every woman who sits down in my chair is absolutely beautiful exactly the way God made them.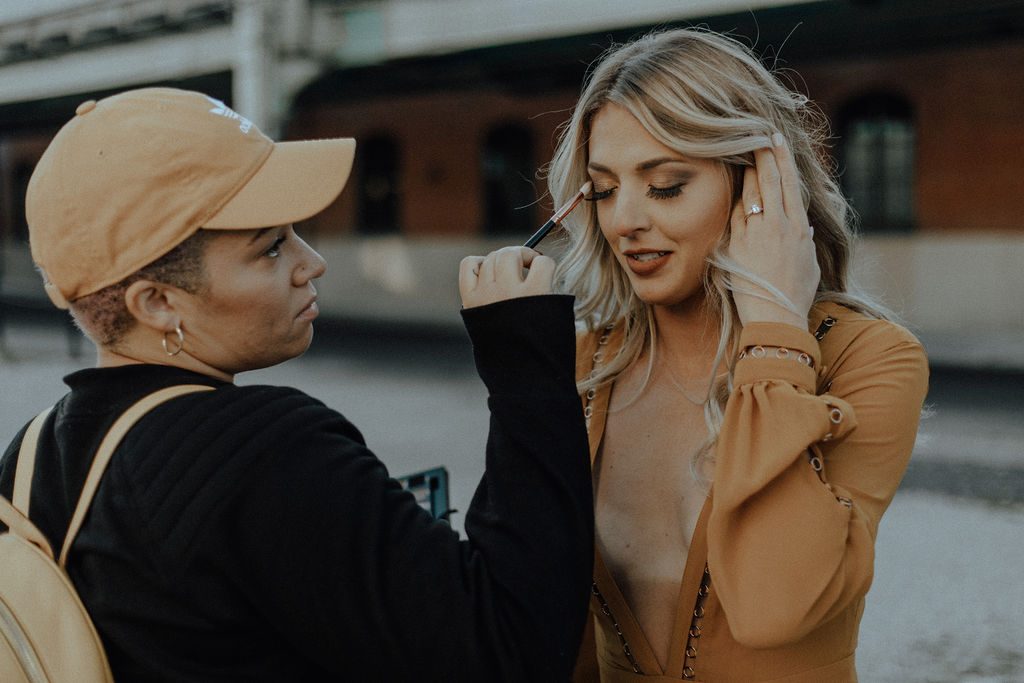 We've all heard the phrase, "beauty is skin deep" – but in a world so consumed by outer appearances, that hardly feels real anymore.
That's why my mission is to make women feel beautiful… skin deep. That's right, I strive for my clients to leave my chair feeling so confident on the inside that it radiates on the outside. So that their inner light is shining even brighter than their highlighter.
Because the truth is beauty comes in many different forms. Beauty comes from heart. It comes from confidence. Beauty comes from kindness and love.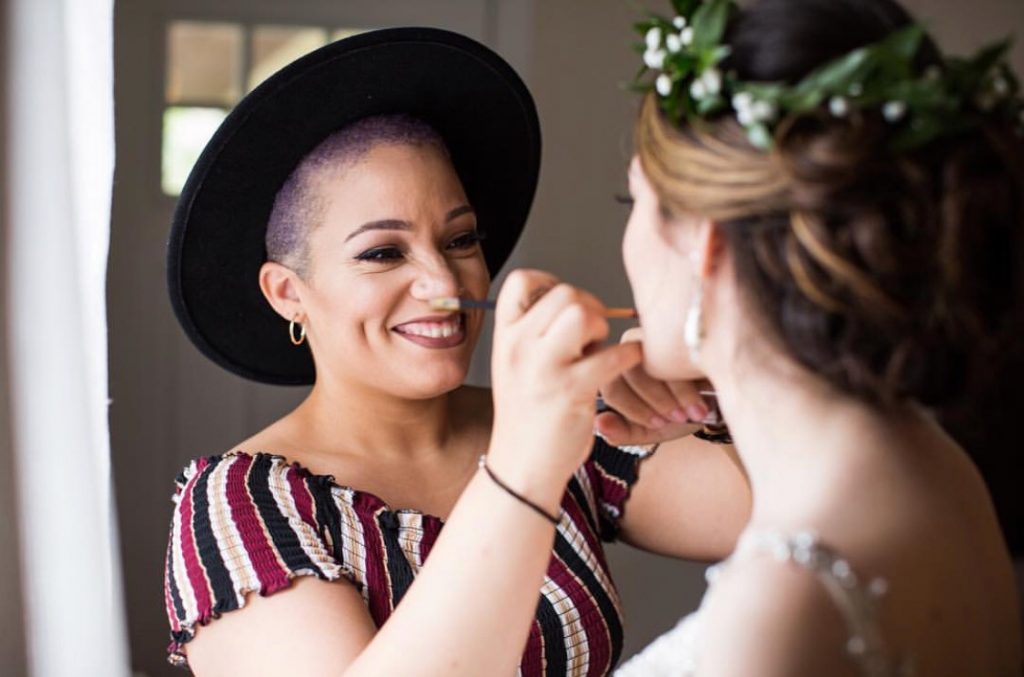 When I first became a makeup artist, I knew there were a million and one competitors in this industry. So I decided very early on that I would set myself apart by providing not just an amazing service for my clients, but an amazing experience. That experience has a lot to do with me and the positive vibes I bring every time I show up to an appointment. I know more than anyone that the way someone treats you can impact your life and that's why my client's experience is so important to me.
However, my clients' experience happens long before and after they're sitting in my chair – and that's where 17hats comes in. 17hats software provides me with the additional support I need to ensure my client's journey is enjoyable from start to finish. With 17hats, I have a workflow in place with automatic touch points so that clients aren't just booking with me and then not hearing from me again until their wedding day. Instead, that relationship is being built throughout the entire process.
For example, from the moment a new client inquiries on my website, it's set up so that they receive a questionnaire in order for me to get to know them better. One of the fun questions I include is, "What's your favorite cupcake?" Then sometimes, I'll show up on the bride's wedding day with their favorite cupcake. I've realized it's little gestures like these that make my clients feel special.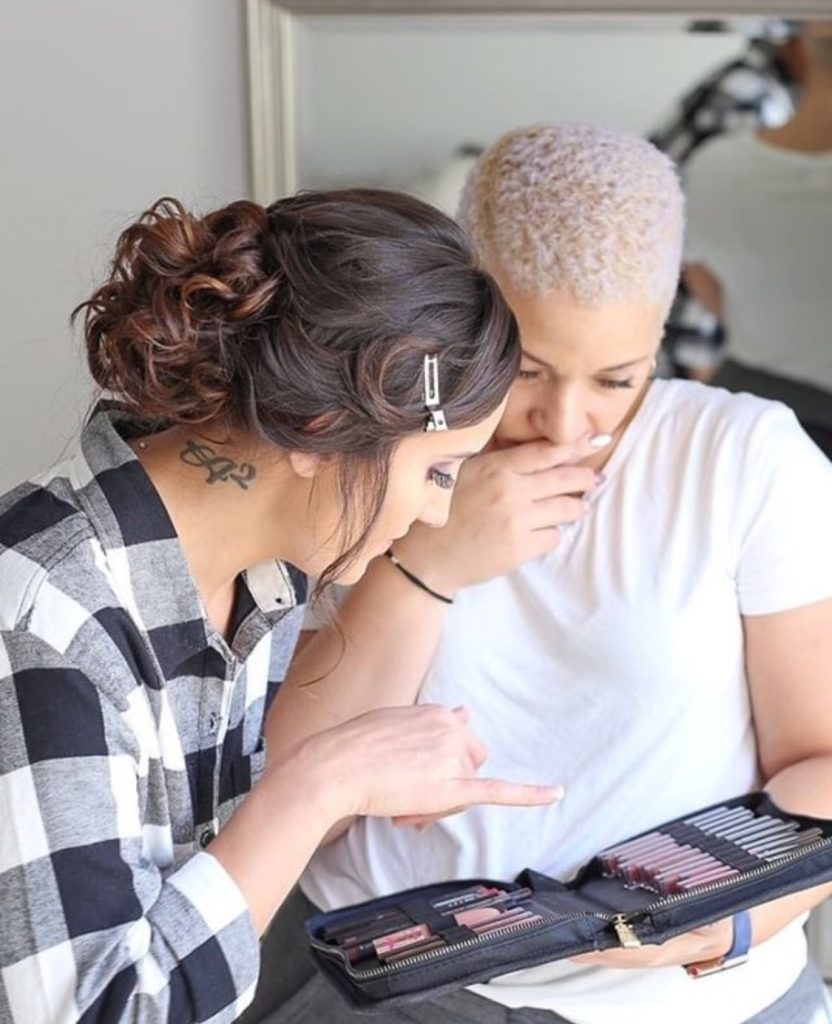 Brides today don't just want someone to show up on their wedding day and apply their makeup. They want a makeup artist who they feel connected to – someone who can be a part of their special day and all the memories created.
If there's one thing that makeup and customer service have in common- it's that neither should make you look fake. If you want to build a real relationship with your clients, you need to be genuine and truly care about their happiness. If you want to be a successful business owner, I think it's important to ask yourself: Are you selling a service? Or are you selling a feeling and an experience that will live on long after your service is completed?"
—
Vero Leigh • Makeup Artist • Business Owner • Harrisburg, Pennsylvania