Running a business is no small task, as any business owner will tell you. There is so much that goes into making a business run smoothly that it can be overwhelming. That was before I found 17hats.
I began my business at the end of my sophomore year of college. I'll be 100% honest, I was young and naive, but I had the drive and determination, so I figured out how to get things done. It was a clunky system, if you really want to call it a "system" at all. Managing my business was scattered and separated; some on paper, some on the computer, and nothing at all online.
In January of 2016, I attended Imaging USA for the first time and enjoyed perusing the expo during breaks. It was there, among the sea of vendors that I first encountered 17hats. I'll be honest, the initial thought of changing the way I did things was daunting, but after a night in my hotel room doing some soul searching on what I really wanted for my business I realized that it was worth the try. 
I wanted to make the things about my business I didn't like (hello, accounting) easier and be able to have a one-stop place that allowed me to know where I was with my business at any given point. So I took the jump and signed up for the trial. Before I even got to the end of my trial period, I knew 17hats was something my business needed.
So what did 17hats offer me that so improved my business? Let me break it down for you.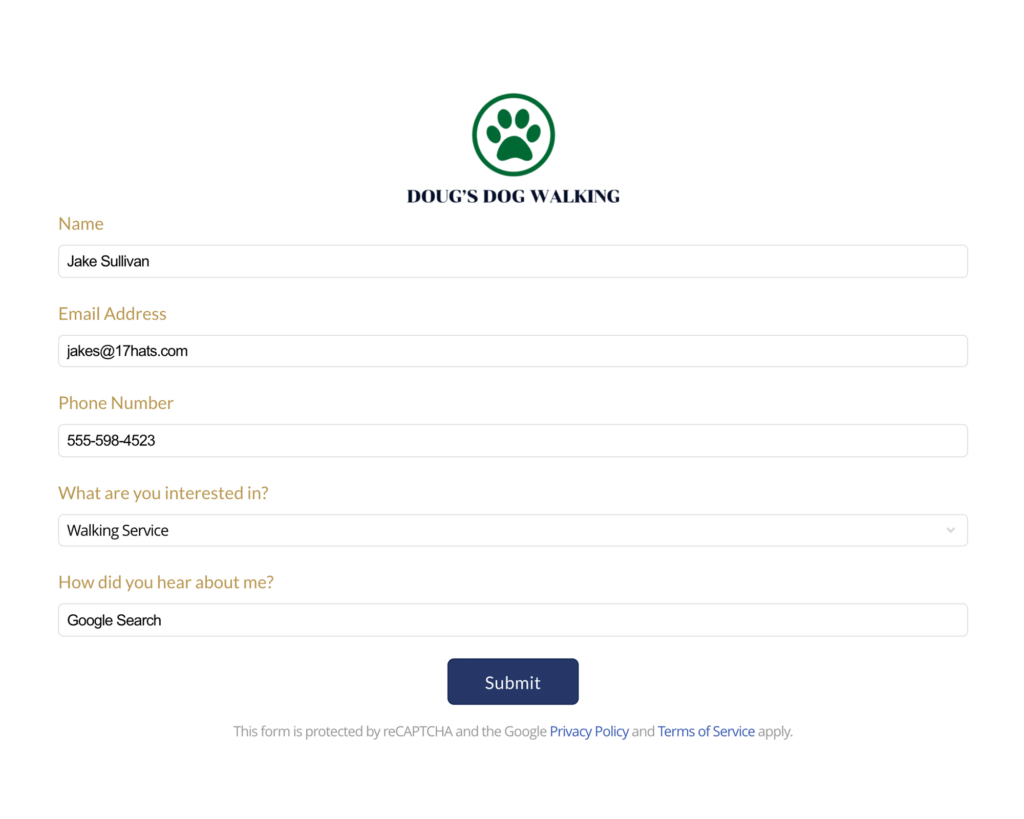 Inquiries/Leads:
Before 17hats, I was trying to keep track of anyone inquiring via my inbox, which often left me subject to things like follow-ups getting forgotten, losing track of what date people were inquiring about, and feeling overwhelmed. I also felt completely tied to my inbox so I could respond ASAP to people as they reached out.  
With 17hats, my lead capture form allows people to contact me directly through my website and maps important information such as wedding dates to an easy overview screen. The quick access to information about the lead all in one place, allows me to follow all of our correspondence as well. I can set up an automated response, send them a questionnaire to start gathering more information and getting them engaged quicker, and schedule follow-up emails to make sure I'm nurturing the leads, rather than letting them grow cold. Because of this automation, I'm able to step away from my inbox and feel so much more present with my family (folks, this is HUGE!).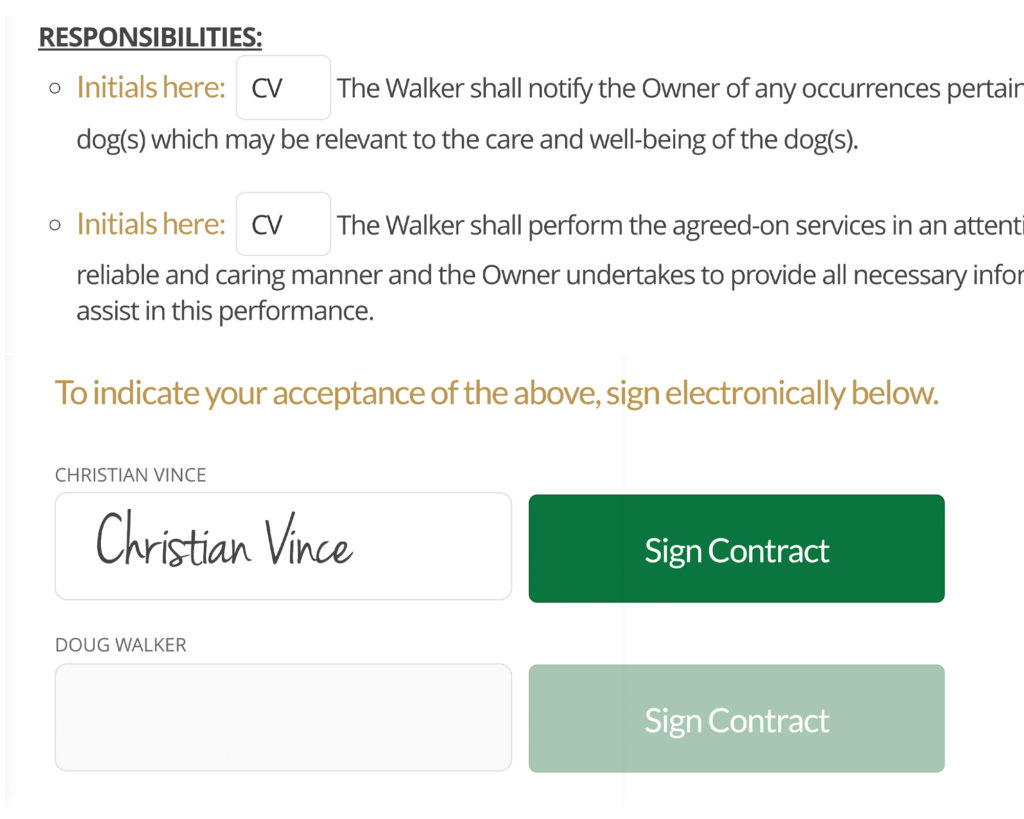 Contracts & Payments: 
Prior to 17hats, I was old school, like, pen-and-paper and payment-via-check-or-cash old school. My contracts were printed on paper and signed at meetings or emailed pdfs that clients would print, sign, and mail back. Same with payments, pay in person or mail a check. Y'all, waiting on the mail for your payment is a form of torture. Plus, there is the added hassle of creating physical folders to keep track of contracts and payment receipts. My desk drawers were full and it was always a hassle to find things, even with a system in place.
I had been looking to move into the realm of digital, but it was overwhelming. For contracts, I had been looking at programs like DocuSign, but I kept holding back because it was adding yet another separate software to keep track of.  Billing was the same, looking into various software that would again, be adding another place to search for information when I needed it.
17hats was a game changer!
My lead wants to book my services. No problem! 
Once I had entered my contracts and products into 17hats, I simply sent them a quote, which automatically directed them to my contract, and took them to the invoice where they could pay online. Voilà!! Bookings made easy.
My client only had to spend about 10 minutes of their time and didn't have to worry about printing contracts or making sure the check was in the mail. Plus, they could refer back to their documents at any time using the client portal. An added bonus for me, again I could see everything on their client project page: contract, invoice, initial inquiry form, emails, wedding date, etc. I had just gone from shuffling through emails and papers and making trips back to the office to one streamlined process that took a couple of minutes of my time.
Added note, since beginning with 17hats, I've added Fundy designer to my repertoire of business tools. In-person/virtual photo sales allow me to better serve my clients and provide them a meaningful experience and beautifully printed artwork. With just a few clicks, I can pull up their Fundy order in 17hats and create an invoice that they can pay right away. This saves me time, saves my client time, and allows it all to stay within the client project in 17hats.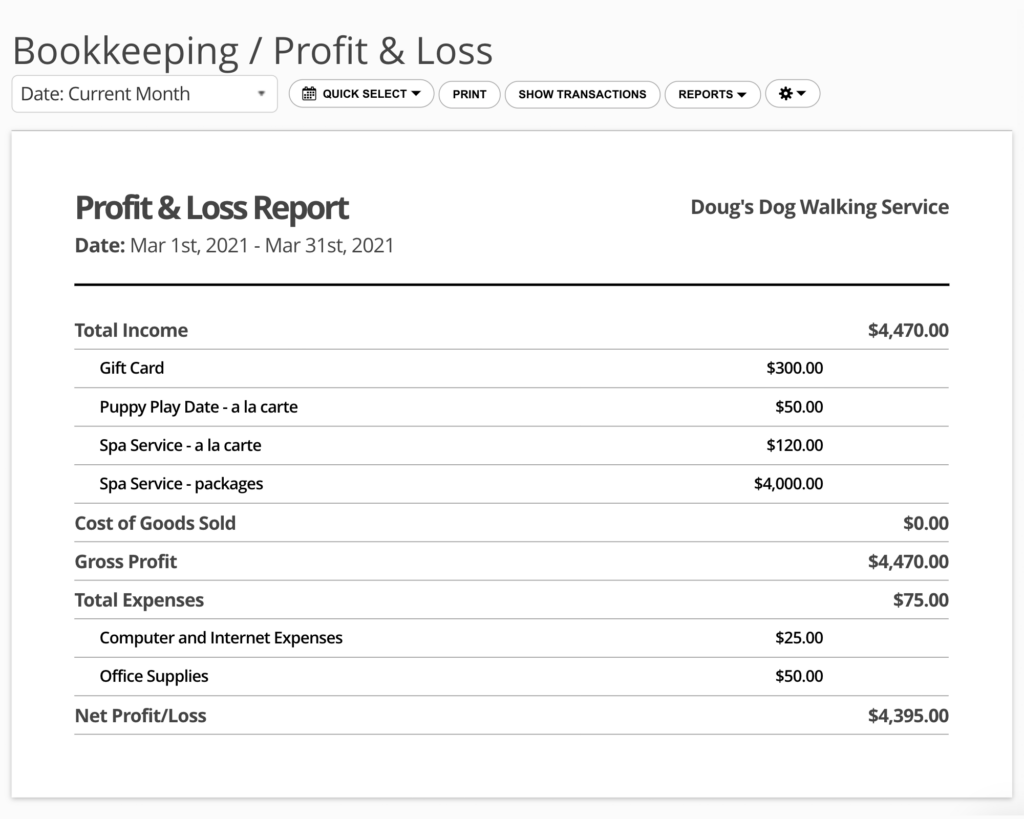 Bookkeeping:
Ugh, not my thing. I can do it, but it is just not something I enjoy spending any amount of time working on. I have a yearly accountant who handles taxes, but the day-to-day running of my business has me doing most of the bookkeeping. In the old days, it was me, my bank statements, receipts, and a spreadsheet. Talk about a time-consuming and overwhelming task. My knowledge of spreadsheets was enough to make this doable, but not enough to make it efficient. I tried using Quickbooks, but it wasn't something that I really got into using for whatever reason. The process worked, but it drained my passion for business and took so much time away from my family.
17hats lifted such a huge weight off of my shoulders with the bookkeeping portion of their platform. Seriously, it freed up so much time and stress, pretty sure some angels started singing when I started using it. It syncs directly with my bank account and my credit card processor. I just have to go in to classify the income (if not automatically done from my 17hats invoices) and expenses. Click a few buttons and I have a quarterly sales tax report. Click another couple of times and I have my end-of-year summary. It still makes me smile.
Workflows:
Previously, I had a basic workflow of things I did for each client, but sometimes they would slip my mind (life happens). Honestly, I'd never really thought to sit down and map out exactly what I do for my clients, what their experience should be, and what I needed to make sure was happening.
Enter 17hats. Their workflows got me to sit down and really think about what I need to be doing for each lead, each wedding couple, and each portrait client. My first few workflows were the most basic of lists.
But now I have created workflows that elevate my clients' experience:
making sure I'm getting client gifts out on time
automatically sending useful information to help them prepare for their session/wedding day
automatically sending questionnaires to help me prepare for their session/wedding day
SO MUCH MORE!
This has encouraged me to elevate what I'm doing for my clients while allowing me to automate so much of the process that it takes very little extra time for me. Win-win! Again, that extra time for me is time with my family and that means the world to me.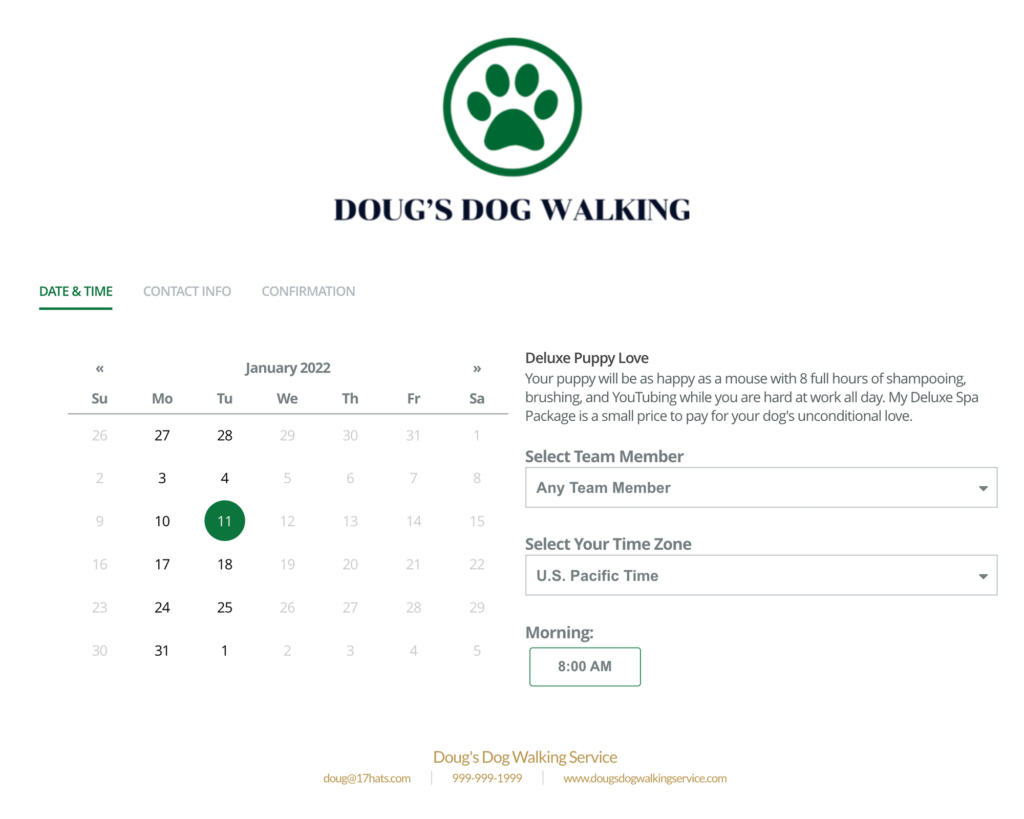 Online Scheduling:
So this wasn't around when I first started with 17hats, but you can bet I jumped for joy when they launched it. I use to email clients and leads back and forth to try to keep track of everything in my inbox for scheduling. It was a juggle. I'd looked into other online schedulers, but it was again another program I'd have to learn to use.
17hats introduced online scheduling and my fall mini-sessions became a million times easier.  My clients can see my availability, book their time slot, sign the contract, and pay their invoices all in one spot without ever leaving my website. Um, that is phenomenal!
No more of these conversations :
 "Hey, we want to book a fall mini"
"I have x, y, and z available"
… two days later "oh, we'll take z"
"Sorry, that time slot was booked yesterday"
… three days later "could you do q or r?"
And so on…
They can see what's available and pick what works for them. Other than setting up the schedule of availability, I had pretty much nothing to do once it launched. My dates filled and I was able to enjoy my time on the beach in Mexico with my family (yep, that happened and I loved every minute of it!)
Member Tip: Sign up for our Getting Started Workshop for Online Scheduling to get to know how to set up your calendar and availability.
Calendar:
Before 17hats I used pen and paper, but graduated to the wonderful world of Google Calendar. It's great, but it only worked if I was sure to enter everything into it. If for some reason I didn't get it put on the calendar (I have kids, and things are sometimes distracting) then I ran the risk of forgetting.
17hats syncs with my Google Calendar and I can see everything at a glance. I can also have 17hats cross reference my calendars so I don't double book. It's a lovely feature.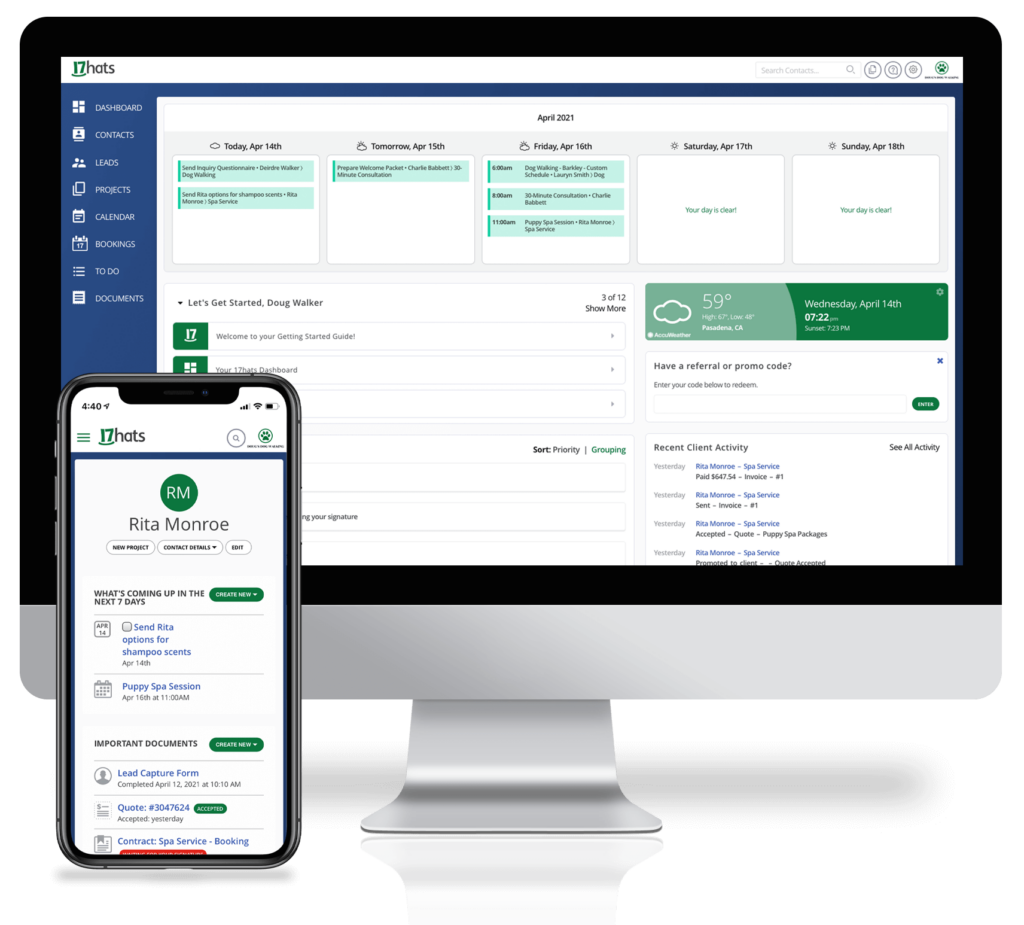 Accessibility:
If I ever forgot to grab the contract as I walked out the door, I had to call my husband or the babysitter to get the client's contact information or addresses off of it in my office. In fairness, this was back in the days when GPSs lived in the car, not on your phone and phones had more limited connectivity. 
With 17hats, at the touch of a button (a direct link on my phone screen) I can not only access the contact information, address of the wedding/session/meeting, but also see all of the information about any given project. I can send a quote, invoice, contract, questionnaire, email, or (if I'm super bored while I wait for clients) update my accounting. Ok, so that last part hasn't happened yet, but the option's there, just saying.
It is freeing to know that I can run my business from anywhere. Did I mention the beach in Mexico? Yeah, I ran my business from there, as well as from a winery in Italy, the Louvre in Paris, the Golden Circle of Iceland, and more. My family loves to travel. 17hats allows me to do that without having to leave my business behind.
17hats is such an amazing tool that has allowed me to be a better business owner, create a better experience for my clients, and be an active part of my family without feeling guilty or dropping the ball for my business. It has improved my work-life balance, my stress levels, and my mental health, and given me more confidence in running my business. I am so thankful for my trip to Atlanta for Imaging USA on that cold January all those years ago!
Learn more about Carrie and her business: https://www.genophotography.com/about.html