17hats is more than an online CRM (Customer Relationship Manager). Since it was started in 2014, 17hats has transformed into a small business automation platform.
As 17hats has become your ultimate automation machine, the platform has grown in size and functionality. In order to help you save even more time while working inside 17hats, here are three tips that will help you use 17hats like a pro!
1. Contact Search functionality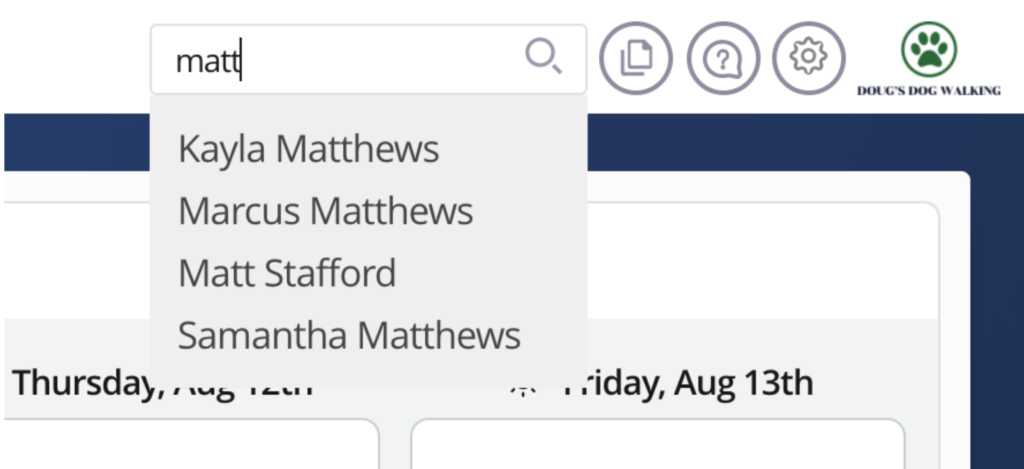 17hats is a Contact-based platform – everything is built around the people you work with! 17hats has made it easy to find any Contact from every page of the app. In the top right corner of 17hats, you will see a gray box that says "Search Contacts." In that box, begin typing the first name or last name of any Contact in 17hats. You will see a dropdown menu with all the Contacts who match your search! You can also search by Company Name, Phone Number, or Email.
2. Project List View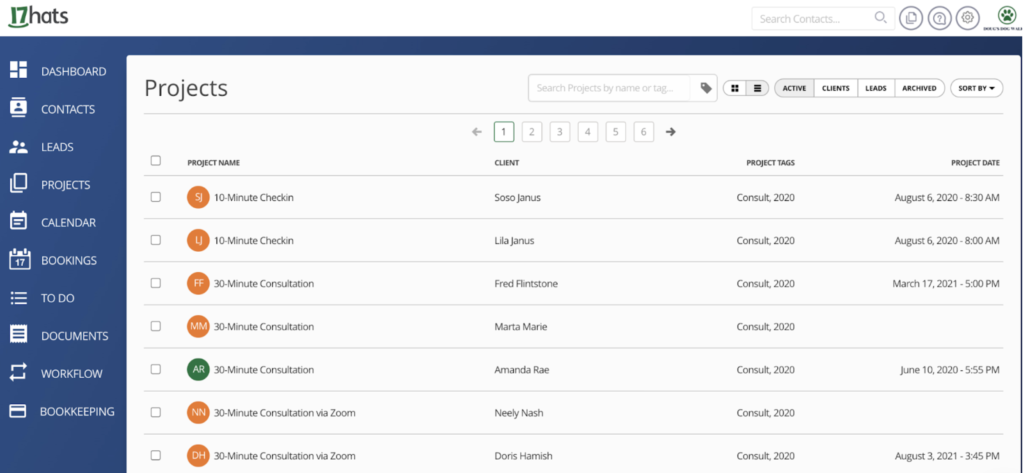 17hats is designed to allow you to work in the platform in the way that feels most comfortable to you, right down to the way you view the Project page of 17hats.
At the top of the 17hats Project page, you will see two small icons that allow you to change between a tile view and a list view of 17hats Projects.
Choosing the right-hand option will allow you to view your Projects as a list.
Using the list view of the Project page also gives you the ability to apply Bulk Actions to your Projects. By selecting the checkboxes to the left of Projects, you can Archive, Add Tags, Add Workflows and more to multiple Projects at one time. Please note, the Bulk Actions button will only appear once a Project has been selected.
Pro-Tip: Use the Bulk Actions option to quickly clean up your Project view in 17hats! Archiving Projects that have been completed keeps 17hats organized, but unlike deleting a Project – all of the information within archived Projects is saved for easy reference.
3. Documents Filter and Search
The Documents tab of 17hats allows you to see all of one type of Document in one place. You can look at all of your Invoices or Contracts as a list inside 17hats.
This view automatically provides some reporting as well! For example, the Invoices tab, at the top of the page, shows:
Payments made this year – both the total number of payments and the total amount paid
Past Due Payments – the total number of payments past due, and the amount
Accounts Receivable – The number of payments and amounts due in the next 30 days, 60 days, and remainder of the year
The Quotes, Contracts, and Questionnaires tabs all show the number of pending and completed documents.
You are able to filter the Documents tabs to refine the view based on status. You are able to filter and see only Past Due Invoices or Invoices with outstanding balances.
You can also access your Document Templates or create a new Document from this tab as well! 17hats is designed so that you are able to work and be productive from many places throughout the application – no need to navigate to a new page just to create a new Invoice.
I hope these insider tips will have you navigating 17hats like a pro!