Hi there!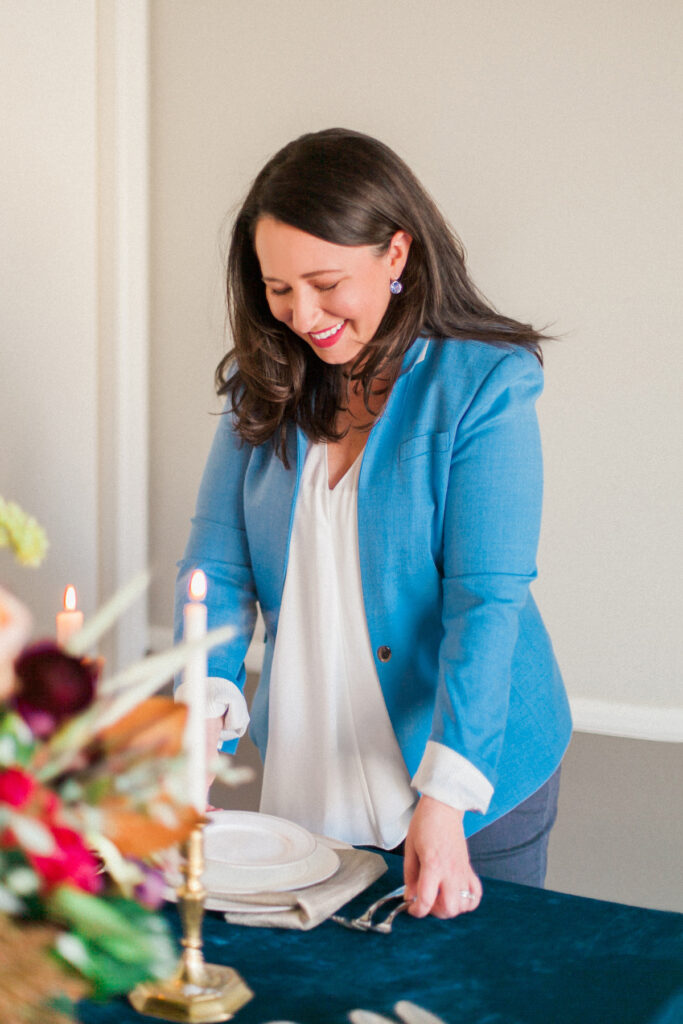 I'm Jennifer: entrepreneur, 17hats specialist, and productivity enthusiast!
I have been running my own wedding planning company for seven years. For the past four of those seven years, I have used 17hats to help my business run smoothly and grow.
If you're reading this, you have likely decided to use 17hats to help organize and automate running your business. Maybe you've become a member. Or maybe you've started a 7-Day Free Trial.
Either way, I am excited to join you on this journey! But now that you've taken that first step, what's next?
First things first
You need to put your foundation in place. In order to get the most out of 17hats, you need to understand the building blocks of the platform. That's the key to organizing your business.
Then, once you're organized in 17hats, the magic of automation can begin.
Get going with a Getting Started Workshop
Join me for a free Getting Started Workshop to ensure the smooth and easy setup of your new 17hats account. I'll be your tour guide and work right alongside you in this live video tutorial. Together, we'll make sure that the most important elements of 17hats are set up correctly.
This 45-minute workshop will cover the crucial steps you need to take so that you can start using 17hats right away. We'll cover topics such as:
Adding new Contacts to 17hats and how to differentiate between a Lead and a Client
Using Projects to organize your business
Why the Dashboard should be the first thing you check as you start your day
Tips and tricks to navigate the platform like a pro
Adding your logo and company information
Creating your first Invoice template
And we'll cover more too! These workshops vary slightly each week and include a question-and-answer session at the end. As part of the wrap-up, I'll recommend next steps and resources for future learning.
Every Wednesday, at 1 PST (4 EST)
The Getting Started Workshops are held every Wednesday, at 1 PST (4 EST). Did I mention that the workshop is free?
So let's dive in, and get hands on. In less than an hour, you'll be using 17hats to kick busywork to the curb!
Remember: Space is limited, to give all participants a personalized experience. So don't delay – sign up for a Getting Started Workshop soon.